Family Chiropractic Care from Your Stillwater Chiropractor
Family chiropractic care can benefit all members of the family. From the oldest seniors to the youngest babies, care from your family chiropractor can help patients at every milestone in life. Patients who are learning to walk, playing sports, having a baby and struggling with age-related conditions can all receive chiropractic treatment for their aches and pains.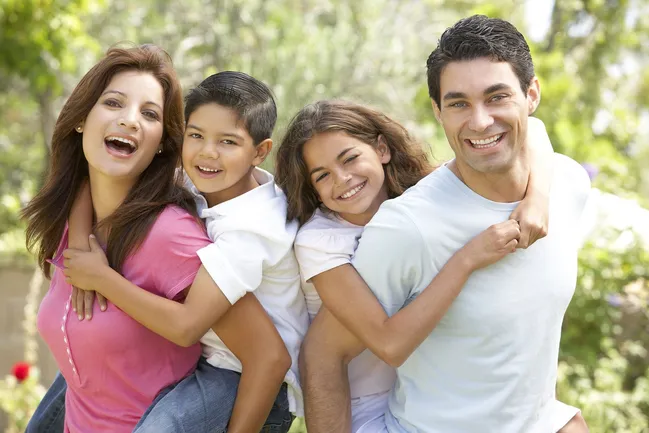 As your Oak Park chiropractor, Northland Chiropractic Clinic is committed to your overall health and well-being. We provide all natural treatments that can get you the care you need to be healthy and strong.
Benefits of Family Chiropractic Care in Stillwater
Chiropractic treatments in Stillwater have many benefits!
Non-invasive and all natural. Chiropractic care involves no invasive surgeries and no addictive medications, which makes it less risky than many conventional treatments.

No recovery periods. Surgeries and some other standard medical procedures involve long recovery periods. Chiropractic care involves no long recovery times, so you and other members of your family can keep going as you heal from injuries.

Applicable to patients of all ages. There is no age limit for people who can get chiropractic care, so everyone from children to grandparents can enjoy this natural healing technique.
Prenatal Chiropractic from Your Oak Park Chiropractor
Prenatal chiropractic care from your Stillwater chiropractor helps mothers through the months of pregnancy. By alleviating back pain and making it easier for the mother to sleep, chiropractic care can improve quality of life for mother and baby.
Pregnant women experience reduced immune function during pregnancy, but chiropractic care can help improve the ability of the mother to fight off infection and illness. Prenatal chiropractic care is safe for the mother and baby because our chiropractors are specifically trained to administer treatment to pregnant patients.
Pediatric Chiropractic Care in Stillwater and Oak Park
Care from a pediatric chiropractor can be adjusted to help the smaller, more fragile bodies of children. At Northland Chiropractic Clinic, our chiropractors treat children for the following conditions:
Colic

Sports injuries

Ear infections

Bedwetting

…and others!
Some parents worry about the safety of chiropractic care for their children. Pediatric chiropractors adjust their treatment for the age of the patient, which means that the treatments administered to young people are specifically designed to address their needs. At Northland Chiropractic Clinic, your child's pediatric chiropractor will always assess and reassess the type of treatment given to your child to ensure that your child is getting care that's right for his or her needs.
Chiropractic Treatments to Help Families in Stillwater MN
At Northland Chiropractic Clinic, we use spinal adjustment to realign the spine and improve the functioning of the central nervous system. Spinal adjustment can improve the functioning of the body overall to improve your health and wellness. As your chiropractor in Stillwater, we also provide treatments like lifestyle advice and massage therapy to our patients. To make an appointment for you and your family members, contact us today at 651-430-2727.