Conditions Treated in Stillwater MN
Chiropractic care can have a big impact on your health and quality of life. At Northland Chiropractic Clinic in Stillwater, we provide chiropractic services to patients young and old. As your chiropractor in Stillwater, we help patients manage their conditions and get the care they need to stay healthy. Below are some of the conditions we treat.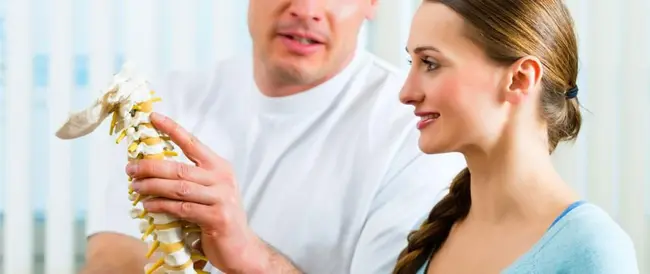 Pediatric Conditions treated by your Stillwater MN Chiropractor
As your pediatric chiropractor in Stillwater, we offer safe treatments for children ages 0 to 17. Our spinal adjustment techniques are gentle enough for all children, but effective enough to treat the following conditions:
Asthma
Bed Wetting/Enuresis
Colic
Ear Infections
In addition to spinal adjustment, we use techniques like massage therapy, corrective exercises and nutrition counseling to help our pediatric patients stay healthy, active and strong.
Back Pain
Back pain can be caused by a variety of problems, from injury to chronic conditions. We treat patients suffering from the following conditions:
Herniated Disc
Sciatica
Bulged Disc
Scoliosis
Radiating Arm Pain (associated with bulging disc)
Spinal adjustment is one of the most important methods of treatment for all musculoskeletal conditions. In addition to spinal adjustment, we offer lifestyle advice to help patients avoid future injury and avoid back pain. By making healthy changes to their habits and behaviors, many patients can prevent back pain from returning.
Ear, Nose and Jaw Problems
Some chronic problems relating to the ear, nose and jaw can make patients uncomfortable. Spinal adjustments can help reduce pressure on the vertebrae in the neck, helping to restore alignment and functionality to the body as a whole.
Ringing in the Ears
Vertigo/Dizziness
TMJ Disorder
General Health and Wellness
At Northland Chiropractic Clinic, our spinal adjustment techniques can help patients with their overall health. By boosting the immune system and improving communication between the brain and the rest of the body, we can treat patients experiencing problems such as:
Recurrent Illness
Sleeping Problems
Fatigue/Decreased Energy
Auto Accident Injuries, Personal Injuries and Occupational Injuries
Auto accident injuries, personal injuries and occupational injuries are a common problem in our community. As your Stillwater chiropractor, we treat patients experiencing the following conditions:
Work Comp Injuries
Carpal Tunnel Syndrome
Numbness/Tingling
Stress
Poor Posture
Whiplash
When coupled with spinal adjustment, stretches and exercises can help patients improve mobility after injuries occur and can also improve circulation to injured parts of the body. We also recommend lifestyle changes to help patients avoid injury in the future.
Sports Injuries
Sports injuries are a common problem among pediatric patients and patients who stay physically active in adulthood. We provide spinal manipulation, stretches and exercises and nutrition counseling to patients to treat the following sports related injuries:
Rotator Cuff Syndrome
Headaches/Migraines
Knee Pain
Seeing the chiropractor regularly can help physically active people avoid pain and soft tissue damage.
Seek Chiropractic Care from Your Stillwater Chiropractor
As your Stillwater chiropractor, we provide all natural treatment for a range of conditions. To make an appointment, contact us at 651-430-2727.