Chiropractic Care in Stillwater
Whether you are searching for a pediatric chiropractor to help your child with learning disabilities, or you want lifestyle advice, we can assist you. As the preferred chiropractor in Stillwater the Northland Chiropractic Clinic offers comprehensive services for patients young and old. Our chiropractic doctors use all-natural therapies to provide pain relief for back pain, neck pain, joint pain, and nerve pain. Learn more about our chiropractic care services so you can better plan for your visit.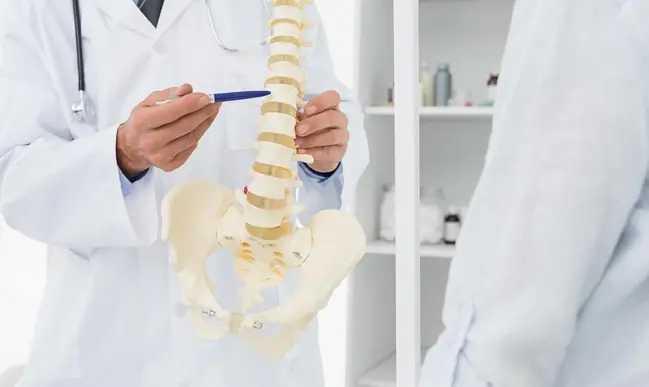 What to Expect at Your First Appointment
Prepare for your first chiropractic appointment at your Stillwater chiropractor by knowing what to expect. Your chiropractor will start with a detailed medical history and physical exam. If you have injuries or physical conditions, your chiropractor may use digital x-rays to provide a diagnosis. After you are given a treatment plan your chiropractor is ready to begin your chiropractic adjustment.
A chiropractic adjustment is the primary method of treatment provided by a chiropractor in Stillwater. When your spinal column and musculoskeletal system are out of alignment, it leads to a host of health problems. An adjustment realigns these systems and puts your body back into working order. During an adjustment your spine experiences an improvement in circulation. The oxygen-rich blood helps boost healing capabilities in the back and nerves. If you are suffering from pain or injuries, then your chiropractor may provide other treatments and therapies as needed.
Conditions Treated By Your Chiropractor in Stillwater
We treat patients who have suffered from growing pains, auto injuries, sports injuries, or work-related injuries. For children who are still developing, it is important to see a chiropractor regularly. In addition to growing pains, kids can experience posture issues, sports injuries, and personal injuries. A regular adjustment can improve development and reduce pain. Your chiropractor also treats individuals who have suffered from an auto injury, work injury, or personal injury. For example, if you injure your back lifting something heavy at work you can get chiropractic treatment to heal your back for long term back pain relief.
Additional Treatments & Wellness Services We Offer
In addition to chiropractic treatments, we provide a variety of modalities, all of which are drug- and surgery-free. This follows a holistic approach to health and wellness. These include lifestyle advice and preventive care. Lifestyle advice along with nutritional counseling is instrumental in helping individuals see how their food intake and exercise levels affect the rest of their health. When lifestyle advice is combined with a preventive care program it can drastically improve the outcome of your chiropractic treatments.
Meet Your Family Chiropractic Care Provider in Stillwater Today!
Here at Northland Chiropractic Clinic we want to be your family chiropractic care provider in Stillwater. Dr. Corey Oscarson specializes in treatment for pain relief and non-surgical healing for patients of all ages. Dr. Corey Oscarson provides services for patients in Hudson, Lake Elmo, Oak Park Heights, Woodbury, Bayport, Houlton, and Stillwater. Contact our office at 651-430-2727 to schedule your appointment for chiropractic care.