Auto Accident Injury Treatment From Your Family Chiropractor in Stillwater
It's very common for car accidents to lead to muscle pain and musculoskeletal injuries. When this happens, many car accident victims turn to their auto accident injury chiropractor in Stillwater for therapeutic chiropractic care. At Northland Chiropractic Clinic, we help people who have been involved in car accidents to alleviate their pain and heal from their injuries. Our all natural auto injury care can treat conditions from whiplash to concussions.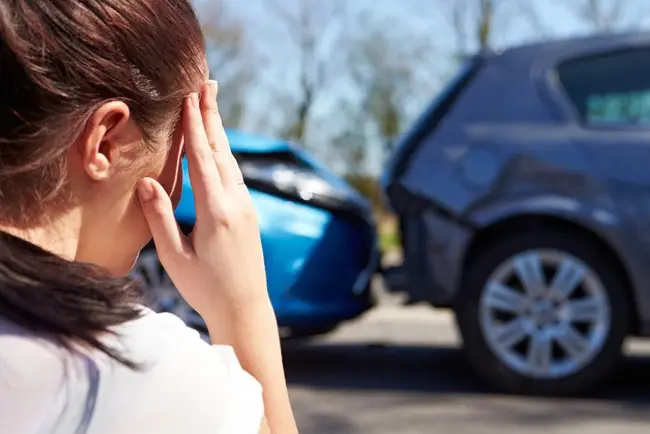 Common Conditions Caused by Car Accidents
Car accidents can cause a variety of injuries and conditions. Some of the most common types of car accident injuries include:
Seat belt injury
Herniated disc
Concussion
Whiplash May Not Present Symptoms Immediately
Whiplash is one of the most common injuries that affect patients involved in car accidents. This condition occurs when the ligaments and muscles in the neck develop tiny tears. Usually, whiplash happens when the head is jerked forward or backward in an accident.
Symptoms of whiplash include:
Shoulder pain
Back pain
Stiff muscles
Insomnia
Limited range of motion
Unfortunately, most people aren't aware of whiplash when it first occurs. Sometimes early symptoms of whiplash can take a while to present themselves, and other whiplash symptoms can be so subtle at the beginning that victims don't recognize there's been a change. Seeing a chiropractor for whiplash treatment right away after an accident occurs can help ensure that the condition is treated in a timely fashion.
Services To Treat Your Auto Accident Injury In Stillwater
As your auto accident injury chiropractor in Stillwater, we use a variety of techniques to help our patients recover from their injuries. A typical visit to the chiropractor will start with a diagnosis of the condition. At Northland Chiropractic Clinic we use all of the latest and most modern diagnostic tools to identify injuries in our patients. Once we know what's wrong, we use the following techniques to help our patients make a full recovery:
Spinal adjustment - Spinal adjustment is a technique we use to realign the vertebrae and restore optimal functioning of the central nervous system. This can encourage the body to heal while also relieving the patient's pain.

Massage therapy - Massage therapy is a technique we use to improve the flexibility of the muscles, restore blood flow to injured parts of the body and relieve pain.

Lifestyle advice - Our lifestyle advice helps patients avoid further injuries while they heal.

Stretches and exercises - We teach patients specific stretches and exercises that can help loosen the muscles and improve range of motion.
Contact Your Stillwater Chiropractor
As your auto accident injury chiropractor in Stillwater MN, we can help you get the treatment you need to recover from your auto accident injuries. Whether you're suffering from symptoms of injury or simply would like to be seen by a healthcare professional, we encourage you to contact a chiropractor. Contact us today to make an appointment at 651-430-2727.
---
Visit our Auto Accident Injury Chiropractor in Stillwater, MN
Our Stillwater chiropractor team understands the frustration and pain that follow auto accidents. If you have been involved in an auto accident and are living with discomforts such as shoulder pain, back pain, neck pain or chest pain, our auto accident injury chiropractor in Stillwater provides natural chiropractic care to bring lasting relief. Our services from chiropractic adjustments to massage therapy work together in your auto injury care plan that reduces recovery time and strengthens your body. Following an auto accident injury, you may have questions regarding your pain and treatments.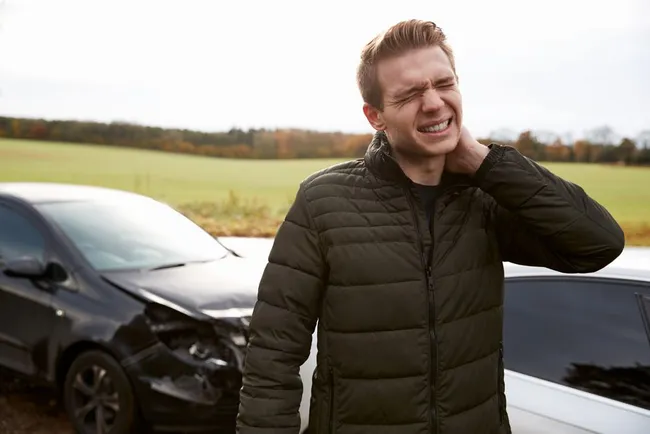 How Soon Following an Accident Will I Experience Pain?
Our Stillwater chiropractor wants you to understand that back pain, shoulder pain, and neck pain may occur quickly after an auto accident or you may not feel discomfort for a few days. This is why it is important to schedule a consultation with our family chiropractor in Stillwater as soon as possible even if you are not in pain. Our chiropractors evaluate your neck and back to determine if you require auto injury care with our group.
What Symptoms of Whiplash Should I Look for?
Whiplash symptoms include neck pain, but also neck immobility, headaches, dizziness, and nausea. At Northland Chiropractic Clinic, we provide natural whiplash treatment that includes gentle adjustments, spinal decompression, and lifestyle guidance.
What Happens if My Injuries are Not Evaluated by a Chiropractor?
An undiagnosed and untreated auto accident injury may turn into a lasting injury. Instead of dealing with lasting pain, visit our Stillwater chiropractor to learn about our natural and gentle chiropractic care approach. Your recovery time is reduced, which means your pain goes away sooner, your inflammation is decreased, your range of motion returns and you do not worry that your body will heal in an unhealthy alignment which can lead to lasting pain.
What Other Services are Beneficial for Auto Accident Injuries?
Our chiropractic team uses a variety of natural services to help in your recovery. Most injuries require chiropractic adjustments to position your spine and joints into a healthier alignment. We also may suggest spinal decompression if you have an injured disc or massage therapy to alleviate muscle tension and scar tissue. Our services also reduce your overall stress level so your body can focus on repairing the damages from the injuries.
Contact our Stillwater Chiropractor Today
The health team at Northland Chiropractic Clinic works with you to develop the best healing approach for your auto accident injuries. Our treatments start immediately following your consultation so do not wait.
Schedule your evaluation today by calling us at 651-430-2727.